[toc]
Terms of Use
When you download illustrations, you are regarded as agreeing to following terms.
(Buttons to agree terms are not set.)
For Personal Use:You can do anything generally!
Profile pics of social networks like Twitter and Instagram, decorate your blog and websites, drawing PIYOTASO with your kids and so on…
You can use our illustration for all your needs and they are free of charge.
(Please don't be contrary to the public order or morality.)
For Sales:About redistribution and resale of illustrations, read below
You can also process and use illustration for sale.
if you use our illustration, you don't need to write credit and you can use as many as you want.
However when illustration isn't processed by yourself, it's prohibited to resale and argue illustration's copyright.
(Use for anything is OK, but copyright isn't free.)
OK♪
Using illustrations on your personal blog or company official website(Of course OK!)
Set profile pictures on SNS, like Twitter and Instagram, Facebook(Many people use our illustrations!)
Processing(resize, change color, and so on.) illustrations for documents, banner, leaflets(No worries!)
Asking us to draw new illustration if you have some requests(Feel free!)
Requesting us about some collaborations(pleaaaaase!)
NG!
To argue copyright of non-processed illustration
Selling non-processed illustration
Impersonating HIYOKO Tencho
Using illustrations without downloading(You must download!)
If you have Requests, comments, offer, Contact us.
FAQ
Q.Is it OK to use for making LINE stickers?
→A.It's prohibited to use our illustrations for making LINE stickers.
Q.Is it OK to use illustrations in video works like Youtube?
→A.Of course OK! We'll be happy for that.
Q.Can I sell T-shirts printed PIYOTASO illustrations as products?
→A.OK. However You must specify that you use PIYOTASO illustrations on these products on sales site.
Q.I'd like to use illustration for advertisements.
→A.Sometime advertisements are thought that sales of illustration because advertisements will incur charges from clients. However you can use without any ploblems.
What is PIYOTASO?

PIYOTASO is illustration material site that provides you soft illustrations that can be used any situations like presentation and profile pics for free.(PIYOTASO is sister site of photo material site "PAKUTASO".)
Our illustrations are soft and mild, and our site management is also leisurely as well.
If you have any questions, request, comments please contact us.
Website Operators

HIYOKO Tencho (Shibutaku)
Operating this website, drawing illustration
Twitter:Shibutaku(@pochimin02)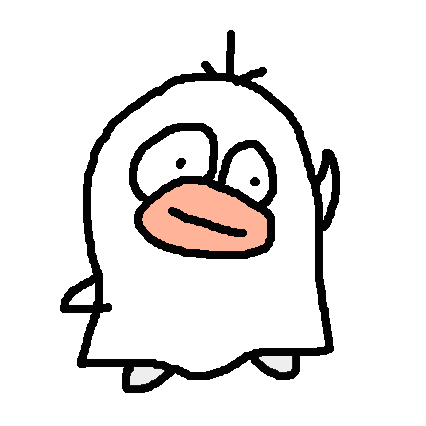 Qtaro
Engineering website
Twitter:Qtaro(@Daisuke_9taro)
(Updated:2020.6.13)